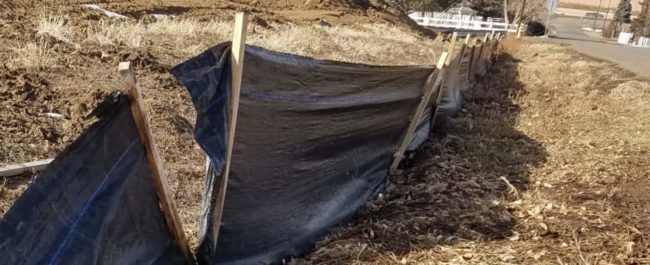 Silt Fence Fails: What Not to Do
We freely admit that we are erosion and sediment control geeks. Due to this sad and incurable condition, we find ourselves compelled to shout out whenever we see poor quality BMP installations…even if our families and friends just want us to give it a break.
Today's special: Silt Fence fails. 
Really, why do we share these fails? We believe that in order to challenge the status quo, we need to clearly identify the common problems. And often we can learn what a good silt fence installation should look like, by contrasting it with a poor quality one. We recommend scrolling through the photos below to learn just a bit more about what NOT to do on your site. 
Not to be Redundant. . .
We've said it before, so forgive us for repeating ourselves, but even with something as simple as silt fence, it pays to do a job right the first time. Be proactive, choose the right installer, demand the work is done right. And when calculating the cost of any erosion or sediment control measure, consider the total life of the project when comparing costs.
No, it's not rocket science, and yet we see failed silt fence everywhere we look. Let us fix that for you.
Related Posts
Sediment Control Basics
D-Fence as a System for Sediment Control
Contact Us