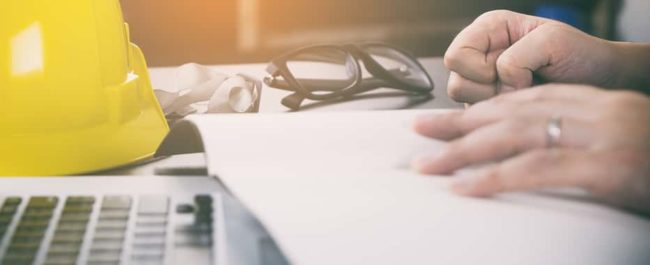 Is "BMP Damage by Others" hurting your budget?
If BMP maintenance costs were clearly caused by other contractors on site, we would be asked to call it out, photo document it in some cases, and break out the costs as part of the stormwater management program.
Boom Times
2005, 2006, and 2007 were definitely boom times for construction in Colorado. Homebuilding in the Denver metro area was red hot and silt fence was the BMP of choice. The use of other BMPs like blankets and wattle and seeding were growing, but silt fence was everywhere. Often it was so poorly installed it was blowing in the wind, leading one of our clients to call silt fence the Colorado state flag. What a mess.
A New Category
Another mess that was on homebuilders' minds was the ongoing and careless damage to BMPs by other vendors. A couple of our clients at that time asked DTEC to add a category to their invoices called "Damage by Others". If BMP maintenance costs were clearly caused by other contractors on site, we would be asked to call it out, photo document it in some cases, and break out the costs as part of the stormwater management program.
Lessons Learned
In recent years, that emphasis has faded, but in this post we'll revisit some of the lessons learned in case they can benefit our clients and their projects today.
Damage By Others
What is Damage By Others? Although not always clear, some obvious patterns emerged, and when we discuss Damage By Others we mean things like these:
Lumber packs, dumpsters, or other materials placed on top of BMPs
Vehicles jumping curbs and causing track out at multiple unauthorized access points
BMPs pulled back, cut open, or otherwise moved to allow foot traffic to reach a structure
Inlet Protection devices moved to allow uncontrolled flow into storm drains
Dirt piled up against perimeter controls by equipment
Vehicles driving over seeded areas
Those examples were the most common. But how big a deal was this? Well, that is one of the lessons learned. At wide open land development sites, damage by others did occur, but because there were few contractors on site it was less common. By contrast, at multifamily sites, damage by others was significantly worse.  One reason is that multifamily sites are notoriously crowded, with little space for material storage or contractor parking. The second reason was the density of contractors. If an infrastructure development site might have 10 or 20 workers on a 10 acre site, a 10 acre multifamily site would likely have hundreds of contractors.
Does It Really Matter?
How big a deal is damage by others today? It seems to us at DTEC that we are seeing more damage. It is hard to quantify, but any damage by others is probably an unplanned expense that the project owner must absorb, so if it is two or three instances a week, maybe you'd be OK as an owner or GC eating that cost. But what if it a handful of times a day? As they say in Washington DC, a hundred dollars here, and a few thousand there, and pretty soon you're talking real money.
Minimize the Impact
Which practices can help minimize damage by others? We've seen a few ideas attempted, but one really stands out as effective. One that is less effective is contract language that holds each contractor responsible for damage they cause. This is rarely enforced and leads to lots of finger pointing when it is used. Is it worth the relationship cost to have a contractual dispute over BMP damage? Apparently not, since is this so rare. A second method with limited results is tailgate meetings. When the contractors are gathered for a safety meeting the site supers can remind them of the purpose of the BMPs and make them aware of the expense of ongoing maintenance. We've seen this be somewhat effective, but not as helpful as the third approach.
Most helpful, and our third approach, is to have site Superintendents who take compliance personally.  We've seen it over and over again across multiple builders and multiple sites. When the Super pays attention and expects the subs to pay attention, then good things happen. Usually this is the teamwork approach and not the big stick method. By the way, these are also the same sites with less litter, cleaner streets, and better curb appeal to home buyers who drive through a developing neighborhood.
If you are a site super who cares about the appearance of your site, the state of your compliance program, and the overall success of your project we'd love to talk to you. Let's share ideas about how to limit damage and partner together on your site to increase curb appeal and reduce the hand-holding you need to do with subcontractors in order to keep your site in top condition.