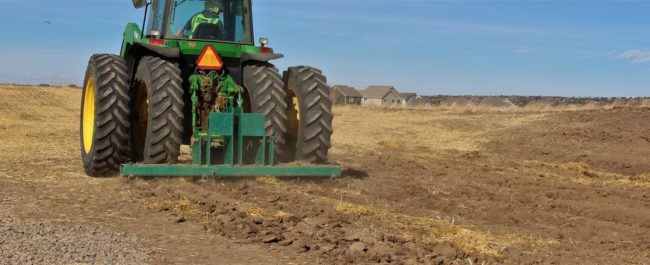 Seeding Equipment: Ripping in February
Seeders love their equipment, so we are taking a moment to highlight the ripper being pulled in this photo.  The implement shown has 12″ shanks ripping the ground to remove compaction. This is a critical step which allows water and oxygen to penetrate deeply. With deep ripping like this, more precipitation is retained to encourage germination and growth. We love reclamation!
Another thing to note about this photo is that it was taken in February of 2017. Drill seeding is typically not done in February in Colorado because of frost in the ground and snow cover. But when the weather cooperates we'll get the equipment rolling to help our clients out.  Getting seed in the ground now means that the seed is ready for warmer temps and spring moisture.